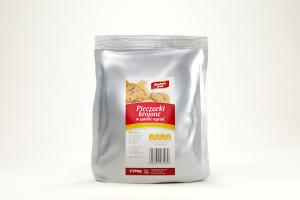 Mushrooms owe their popularity to unique flavour advantages. To meet culinary needs of consumers, we have prepared sliced mushrooms in natural brine, which are suitable for cold snacks and as well as for hot meals.
Weight
| Weight | Net weight |
| --- | --- |
| 1700g | 1450g |
Components
Sliced ​​mushrooms, water, salt, spices, E300 E330
Advantages
Ready-to-eat cold
Perfect after a short reheated
Easy to store
Easy to transport
Long shelf life
Do not require cooling
Shortens the time preparing a meal
Eliminates the kitchen "dirty" processes
Saves up to 80% energy
Consumes 100% of the product
Zero Waste!
Sterilized product